Boat Fest 28 April
Come visit the place that Bradt Travel guides compare to the Scandinavian fjords, the line is known for its breath taking views of the mountain gorges and Komani's lake and the journey is described as "one of the world's great boat trips".
On 28th of April, starting from Koman to Fierza at 10:00am and return on the afternoon around 16:00, with music by famous deejay and endless entertainment, we will make sure to make this experience unforgettable.
📌 Date 28 April
🎧🎶 2 DJ
💃 4 dancers
🍷 1 free drink
🎁 10 prices
🎐 4 drones
🍰 Cake
🍪 Snacks
🚌 Departure from Tirana, Shkodra and Prishtina with bus.
👤 18-40 years
Ticket Prices 15 Euro ( 2000 Leke )
*Transport is not included.
*Food is not included.
🌐 boatfest@komanilakeferry.com
📞0039 327 256 6357
📞00355 69 680 0748
📞00355 68 527 0934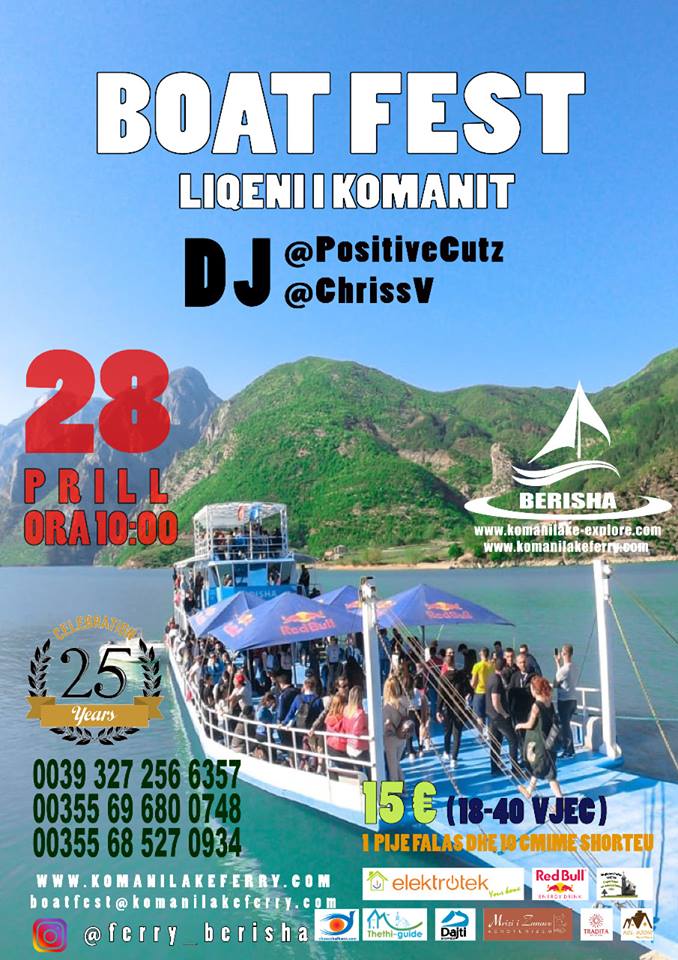 Start point at Komani Lake