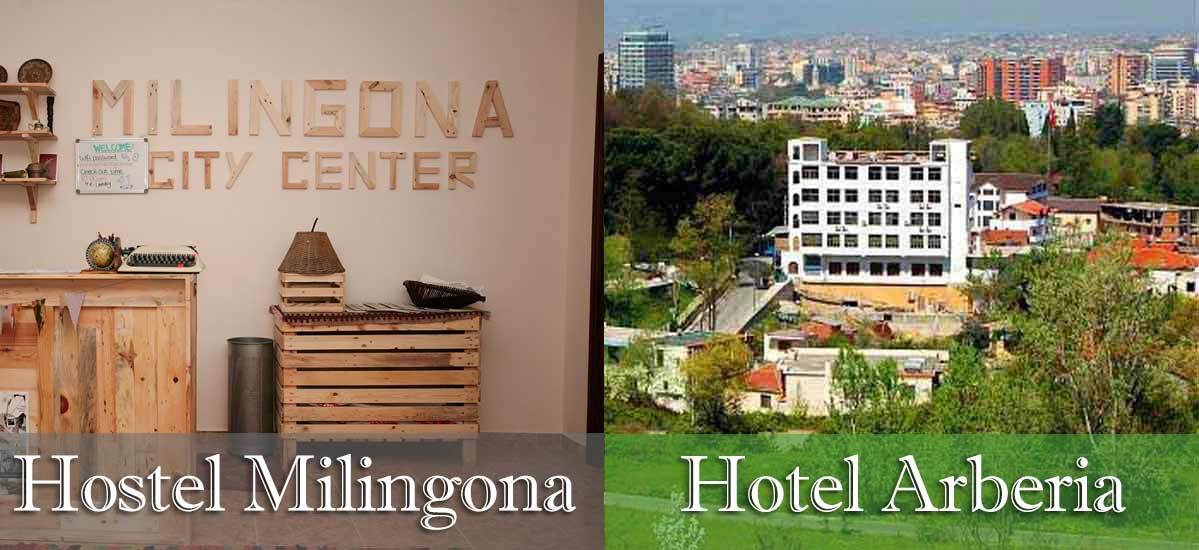 Hotel & Hostel in Tirana
Hostel Milingon slap bang in the center making us the most central hostel in Tirana. This makes Milingona City Center a perfect place to start your Albanian adventures.
Staying here means you are in walking distance to the beautiful city center, here you can find the National history museum, the National art gallery, National theater, Opera hall, City hall, the Pyramid and the Tirana's oldest and enchanting Ethem Beu Mosque. Very near from us is the blloku district, where all the live music, funky cafes, and rumbling clubs can be found.. Tirana is a hub of music geniuses, so don't be surprised to hear of gigs happening here at the hostel or nearby. During your stay you must check Tirana's blloku district.
Milingona City Center offers modern rooms in a traditional style home, kitted out with old Albanian furniture as well as plenty of common space for you to meet other travelers.
Milingona is ideal for families and backpackers, or just about anybody looking for a clean, friendly place to stay. But we're more than just a place to rest your head, our common spaces and guest kitchen are the perfect place to meet like-minded travelers, share experiences and organize ongoing travels!
Staff can speak fluent English, Spanish, German, Italian, Albanian Sign Language, British Sign Language and International Sign. Staff are very knowledgeable about connecting routes internationally/nationally.
Website : https://www.milingonahostel.com/
Hostel Milingona Location
---
---
Hotel Arberia Tirane
Hotel Arberia exerts its own activity in Albanian market since January 2004. Located in the most panoramic of the city of Tirana and surrounded by greenery, offers you the opportunity to spend unforgettable moment. Our facilities are contemporary and highly qualified staff offer you quality services 24 H and welcomes you in every season of the year. Only 1 km from the Center of Tirana, surrounded by the US Embassy, the Turkish Embassy, Embassy of Kuwait, German villas near the Presidential Residence. Arberia Hotel is situated in a highly secure and is the ideal place for your vacation.
Website : https://www.hotelarberia.com/
Email : info@hotelarberia.com