One Day Tour in Komani Lake
29€ All Inclusive
One Day Tour in Komani Lake, 29€  All Inclusive
For all the visitors that pay the tour online via our website booking form ( Payments via PayPal or credit card ). If you choose to pay CASH the price is 35€ or 3500 Lek.
During the last 25 years we have made our clients requests a priority and that's why we created this tour that costs less and gives you more pleasure than staying in a noisy city.
You will be redirected to our secure booking form.
One Day Tour in Komani Lake 29€ All Inclusive, organized by "Komani Lake Ferry".
Check-in at 8:30 am at Komani's terminal. 
Start: 09:00
End: 15:30
This is the time when Boat Dragobia starts from Koman Terminal and it is important to be at the terminal a few minutes prior the start time, so we have time to board in the boat. ( for groups bigger than 20 persons we can board Ferry Berisha which starts at the same time from Koman ).
See here the official timetable and prices.
We sail for 40-45 minutes before arriving to Peace Island, enjoying one of the most beautiful views in Europe, During the sail time we make a few stops at different characteristic stations before arriving at our Guesthouse, in front of the "Peace Island", in Berishe that is the most attractive part of the Komani Lake.
Kayaking, trekking and other activities with the One Day Tour in Komani Lake.
Around 09:45 we arrive at the place where you can get the boat to Shala river for 10 Euro/person extra (only available for groups of 5 or more people) and get amazed from the crystal clear water, while enjoying the fresh and clean air and the bird's tweets. You get to see the most interesting parts of the lake such as the cave.
Or you can go kayaking alone or in groups and explore the magnificent panorama of Albanian fjord's.
You can also go trekking around or at the beach.
After taking a short break and having some fresh juice at Guesthouse
and then you get to choose your lunch based on traditional foods and drinks of the region.
For those who want to explore the magic environment and the virgin beach that are offered only by Shala's river , located near Komani Lake, also known as "The hidden paradise", you can take our special boats and go there for only 10€/ person.
After these exploring and entertaining tours, around 13:00pm, we all gather to eat lunch at the Guesthouse, with traditional foods and drinks, after which you can also enjoy seasonal fruits.
After a small break, a coffee and some photos, we get ready to return with the Ferry "Berisha", around 14:45 pm, which will land there particularly to pick us up.
We return to the start point in Koman around 15:30 am.
Don't forget to bring your hat, sunglasses, a bottle of water and of course your camera or smartphone.
If you reserve before and make the payment via PayPal you get a discount. For children under 8 years the package costs only 24€/ person. For children under 6 years old the tour is free of charge. ( childrens under 8 years travel free with Ferry Berisha and Boat Dragobia )
Pick-UP service.
For those who want transportation from Shkodra or Tirana, we can provide it for a small extra cost, when you book the tour, make sure to  book transportation too. 
For those who depart from Tirana, the transport with van costs 12€/ person from Tirane to Koman.

The departure is at 05:00 am and the arrival in Koman at 08:30 am, while the departure from Koman is at 15:30 pm and arrival in Tiranë around 19:00 pm.

For those who depart from Shkodra , the transport with van costs 8€/person from Shkoder to Koman and 16€/person roundtrip. 

The departure from Shkodra is at 06:30 am and the arrival in Koman at 08:30am, while the departure from Koman is at 15:30pm and arrival in Shkoder at 17:30pm.
If you bring your own car.
If you want to come by your car make sure to find a parking spot before your arrive at the harbor. Please note that you are not allowed to enter with your car in the Terminal (do not enter in the tunnel ).
Important note!
You can reserve this tour only by filling the form below and making the payment online via PayPal. The regular tour price is 35 Euro / person, but if you make the reservation and payment online you get a discount and pay 29 Euro/person.
Or you can send us an email to kontakt@komanilakeferry.com with the details and we will send an invoice to be paid via PayPal ( you can also make the payment CASH only to the Ferry BERISHA staff after boarding to Ferry Berisha. ( You have to pay the full price if you decide to pay CASH).
Be careful, don't make payments to strangers in the road to Koman or Fierze that offers you trips or false tickets. WE ACCEPT PAYMENTS ONLY ON THE FERRY BOARD OR BOAT DRAGOBIA BOARD.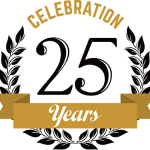 Find other tours we offer.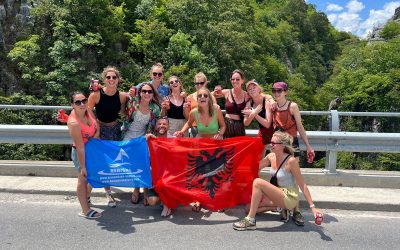 A 5 day tour from Tirana, to Kruje and Shkoder, sailing through Komani Lake and Shala River, hiking from Valbone to Theth.
You will be redirected to our secure booking form.