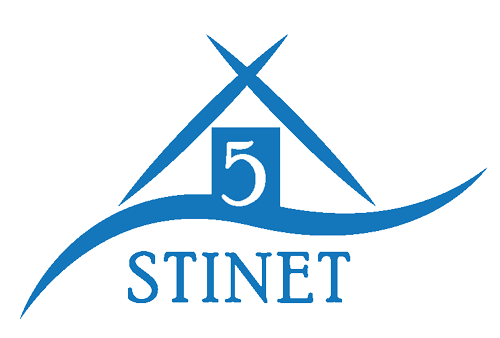 Guesthouse in Komani Lake
"5 Stinet" in front of Peace Island
Welcome to 5 Stinët Villas
Five brand-new wooden villas await to welcome you and offer a peaceful environment, located along the beautiful Komani Lake with the most amazing shades of blue that melt with the green of the trees.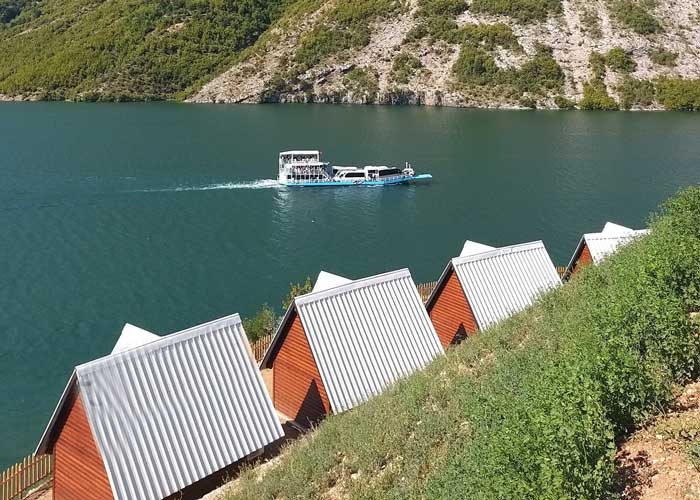 Lake View
All the villas have an wonderfull view of Komani Lake and Peace Island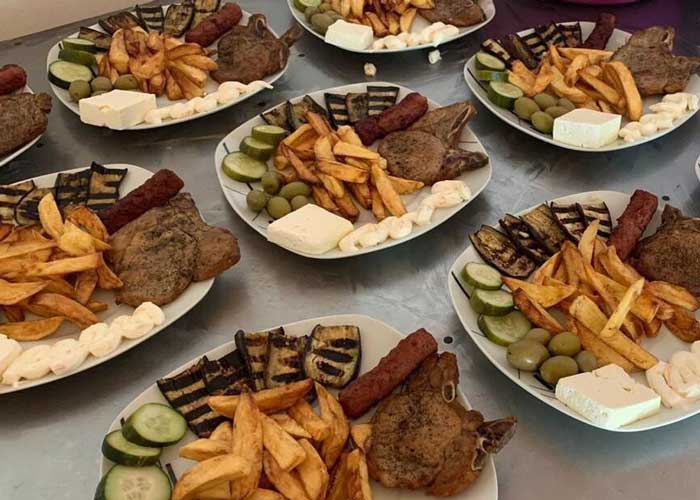 Traditional Food
All the food and most of the drinks are locally made in our farm in Komani Lake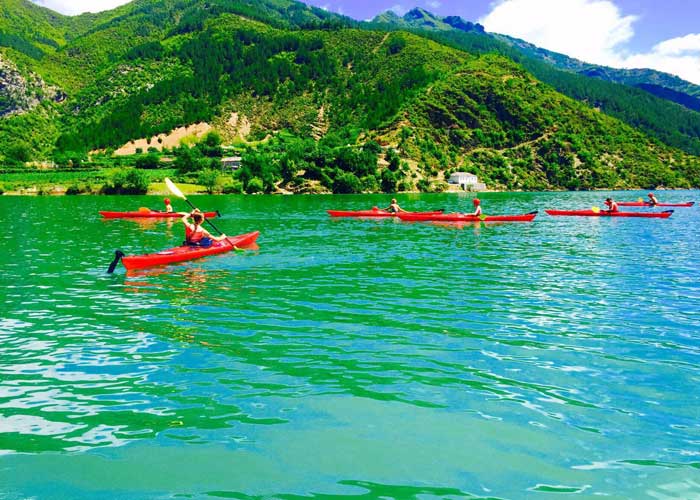 Explore Komani Lake
Staying at our villas you have the option to rent kayaks and explore the lake.
Feel like home
All the villas have everything needed to make you feel like home even when you are away, but also the open view over the lake reminds you every minute you are in here to rest and enjoy the traditional food, drinks and of course a good conversation while trying some raki.
If you feel like having a break from the big cities and really refresh your mind and soul we are waiting for you and we promise to wave goodbye while you leave with the best memories and impressions.
Great Location
The villas are located in the Berishe village at Komani Lake, in front of Peace Island.
From Koman
To arrive in Berishe from Koman Terminal, the traveling time is around 40 minutes with Ferry Berisha or Dragobia Boat. Visitors that want to book, or already booked at the villas, should know that the transport is available only on the official scheduled times of Ferry Berisha or Dragobia Boat. They will stop at the villas for you.
Official start times from Koman :
Ferry Berisha at 9.00 am, and Boat Dragobia at 9.00 am.
From Fierze
To arrive at the villas from Fierze the travel time is almost 2 hours and the transport is possible only in the official times.
Official start times from Fierze: Ferry Berisha at 13.00 , and Boat Dragonia at 6.00 am.
From Shkoder
For visitors who want to come from Shkodra, they have to call to reserve a place in the van that travels everyday from Shkoder to Koman.
In special cases, when the visitor can't reach the official start time, we can provide small boats for you, but you have to confirm the arrival time first, and this will cost some extra money.
Gallery
Here are some photos made the summer of 2020. We are currently working with the landscape and more photos will come soon.
Book Now
You can book our villas using the form below. Or writte us an email at booking@komanilakeferry.com with your details.
Breakfast and transport from Komani Terminal to villas is included to price.
There are 5 villas in total, and each can accommodate 3 persons at max.
If you need to reserve more than one villa, please make a reservation for each villa.
You will be redirected to our secure booking form.