Ferry Line Koman-Fierze-Koman
Book a ticket for the 2021 Season
from 10 April to 2 November
20% OFF
For all the visitors that pay the ticket online via our website booking form ( Payments via PayPal or credit card )
For all the visitors that pay the tour online via our website booking form ( Payments via PayPal or credit card ). If you choose to pay CASH the price is 29€ or 3500 Lek.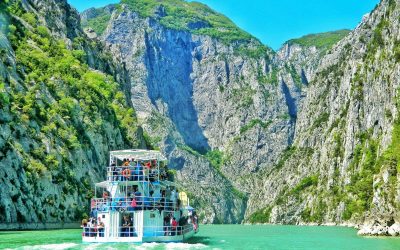 Shkoder – Koman – Fierze – Valbone – Theth
If you reserve before for each Wednesday of the month June, July and August the price is reduced
from 169 €/person to 139 €/Person
read more
Frequently asked questions.
How can i book a ticket?
You can book a ticket on this ways:
We only accept payments via our reservation form via PayPal, or after your board on Ferry Berisha.
DON'T make payments in the street.
Where can i pay the ticket?
Our primary payment option is via PayPal or Credit Card ( you get 20% for most of the services if you pay online ). After you fill the reservation form you will get redirected to the PayPal payment page. Or you can write us and we will send a invoice link.
Careful, we don't ask for money on the street or any other place expect Ferry Berisha or Boat Dragobia.
You also may reserve a ticket and pay CASH after boarding on ferry. Please note that you cant enter to the ferry terminal with your car if you don't have a reservation for the ferry line.
Payment refund policy
Ferry Berisha is willing to refund your online payment in case you wish to cancel your booking, or in cases where we cannot provide the promised service.
However, it is important to emphasize that "not all cases can be refunded". Find below the cases and the amount that can be refunded in any case.
How long does the trip take?
Sailing time is approximately 2h and 30 minutes.
What time do I need to arrive at the terminal?
Passengers: 15 minutes ahead of sailing time.
Vehicles: 30 minutes ahead.
Please note that you cant enter with your car to the Ferry Terminal ( you cant enter to the tunnel ) if you don't have a confirmation or reservation from the travel ticket. It is better you reserve a ticket before you come here. If you arrive and you don't have a ticket give us a call 00355 696800748 / 00355 685270934.
What are the busiest scheduled trips?
The busiest days of trips are Monday, Thursday, Friday, Saturday, and Sunday.
Boat Dragobia runs only for passengers, and Ferry Berisha works with vehicle and passengers.
In case of personalized groups we have small boats to take the trip.
Can you pick me up from Tirana, Shkodra or Valbona?
Yes, we offer transport from Tirana, Shkodra and Valbona and return, about the prices you can find them on the dedicated page here.
Do you have camping space?
Yes, there is free camping space in in front of the Island of Peace, you should have your own tents.
Also you can use the Ferry Berisha as a free camping space during the night.
Can i take my car in the ferry?
Yes, we can transport your car on Ferry Berisha, but before coming it is important to make the reservation of the car, describe the car type, the surface and the plate number of the vehicle.
Car places on high season are limited, so reserve your space here. Also you need a ticket or confirmation before entering in the Ferry Terminal.
Ferry Berisha can accommodate this vehicle types including: bicycle, motorcycles, cars, tour buses and minibuses.
Do you have parking space?
There is a parking place near Ferry terminal.
There is free of charge and you don't have to pay for it. Anyway it is necessary to contact first so we can reserve a space for you ( due to high traffic some times is full ).
Is the ferry accessible for those with mobility issues?
Yes. For all passengers requiring extra assistance for boarding, disembarking, or accessing the passenger deck, our terminal personnel will be happy to assist.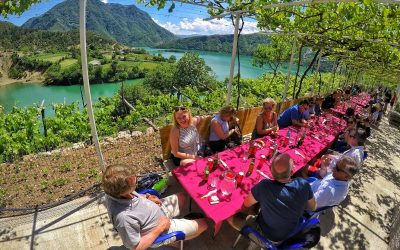 Welcome to 5 Stinët Villas Five brand-new wooden villas await to welcome you and offer a peaceful environment, located along the beautiful Komani Lake with the most amazing shades of blue that melt with the green of the trees.All the villas have an wonderfull view of...
read more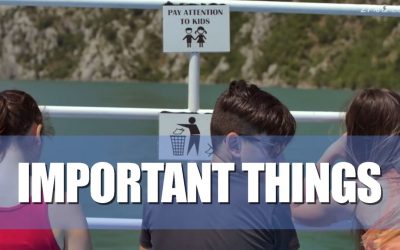 Things to know about Komani Lake. Before you start your travel in Koman Lake, or even Fierza Lake it is better you keep in mind some important things ( this are also available if you have planned to visit Theth or Valbona Valley). Take enough clothes, you should know...
read more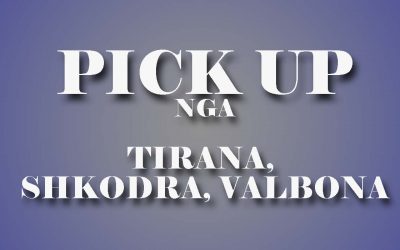 Pick up service from Tirana, Shkodra and Valbona Komani Lake Ferry Berisha offers the possibility of pick up from Tirana, Shkodra and Valbona. So, if you are in any of this 3 places, you will have an everyday pick up scheduled minivan for transport. To make the...
read more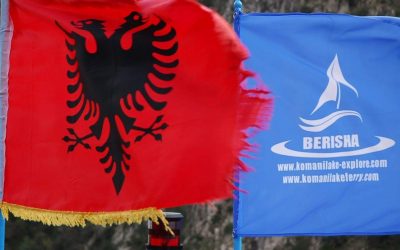 Guide to Komani Lake Komani Lake Ferry Berisha organizes tours with a personalized guide. Our staff knows the area well, cultural and historical values of it. In this way you will get acquainted with each historic and cultural country. The stories and the beauty of...
read more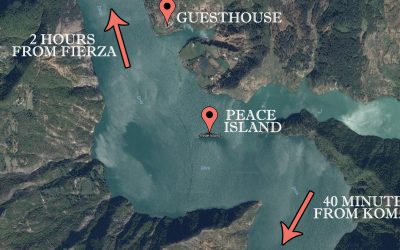 The Guesthouse is located in the Komani Lake, in front of Peace Island.To arrive in the Guesthouse from Koman Terminal, the traveling time is around 40 minutes with Ferry Berisha or Dragobia Boat. Visitors that want to book, or already booked at the guesthouse, should...
read more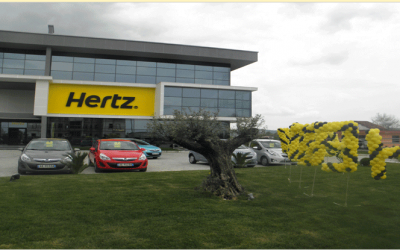 20% OFF from the normal price. If you are traveling with Komani Lake Ferry Berisha and also need a car, it is better you keep the Ferry Berisha ticket and rent your car with HERTZ ALBANIA, show them our ticket ( the ticket should be maximum 2 weeks older ) and you...
read more