If you want to book the ferry for persons, cars or any available pickup, please choose the itinerary below
After you enter your details , you can enter the car details or choose the pick up
Komani Lake Ferry
Ferry Line Koman-Fierze-Koman
Everyday
Koman -Fierze at 09:00
Fierze - Koman at 13:00
Koman-Fierze-Koman
Persons
Online reservations
9€
(Cash 10€ / 1000Lek)
Cars
Online reservations
7€/m
²
(Cash 8€ / 800Lek/m²) For all the visitors that pay the tour online via our website booking form ( Payments via PayPal or credit card ). If you choose to pay CASH the price is 35€ or 3500 Lek.
A tour from Tirana, to Kruje and Shkoder, sailing through Komani Lake and Shala River, hiking from Valbone to Theth.
Popular Tours in Komani Lake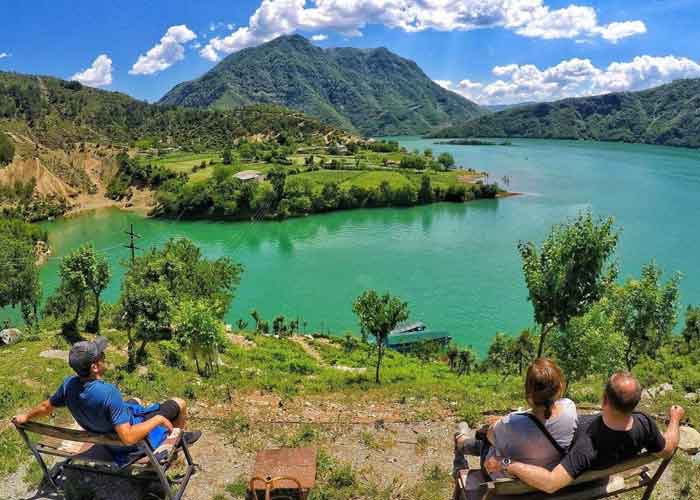 One Day Tour in Komani Lake
29€ All Inclusive
During the last 25 years we have made our clients requests a priority and that's why we created this tour that costs less and gives you more pleasure than staying in a noisy city.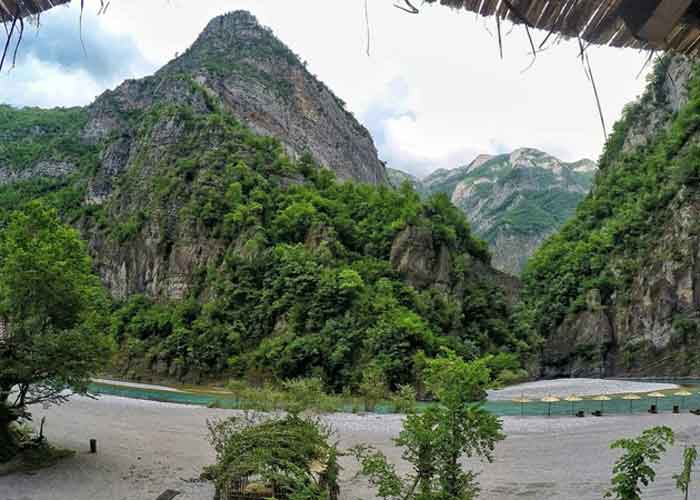 Shala River Tour
25€ / person
Shala River is a touristic destination that is described by many visitors as the most beautiful pearl of Koman's Lake. The hazy color of water and it's crystal clean water is characteristic of this river.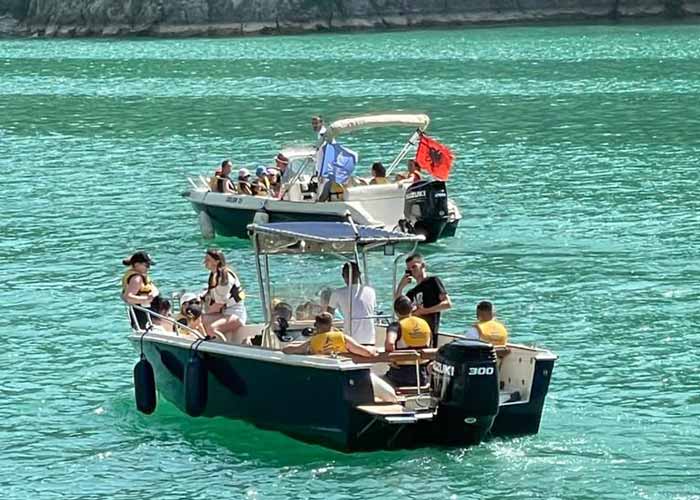 Shala River Tour with Speedboat
40€ / person
We try to be as close as possible to the needs of our visitors, even to those who may have very little time to stay with us but a very big desire to see the breathtaking beauties of our country and Komani Lake and around it.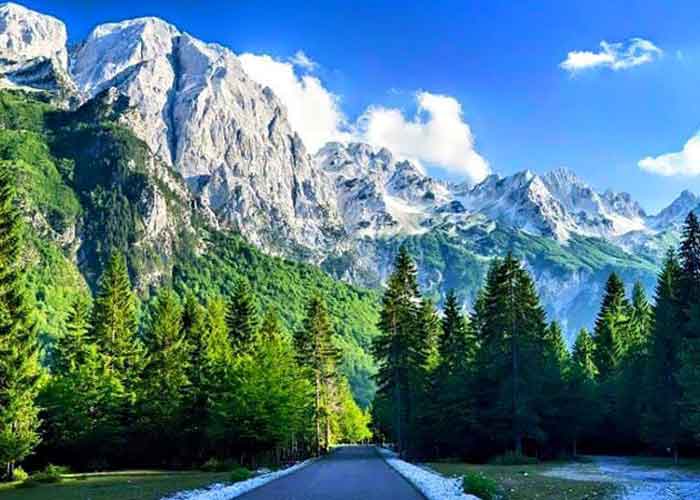 Albanian Alps Tour
3 Days, all inclusive 279€ / person
Based on our experiences and in your demands, we decided to add to the list of opportunities we offer another tour that will certainly consist on unforgettable experiences that start in the city of Shkodra and end up at the touristic point of Theth.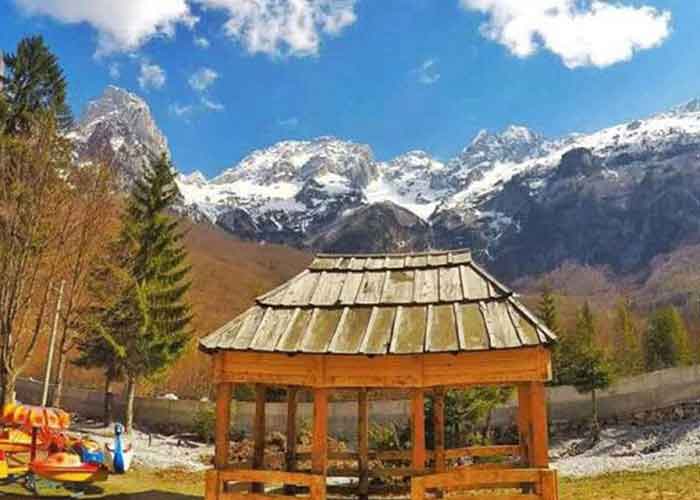 Tour in Valbona Valley
99€ / person
Amiracle of nature that shouldn't be missed but needs to be visited at least once.
That's why we have arranged everything for you and all is left to do is to enjoy every moment of this tour.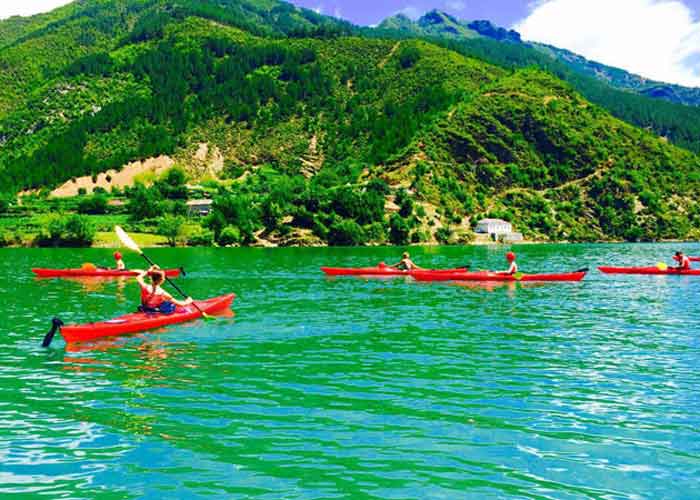 Kayak Tour in Komani Lake
20€ / person – Full Day
We have kayaks with one, two or 3 places, all of them in perfect conditions and with all the safety equipment's. There are enough kayaks for 40 persons at the same time.
5 Stinet Villas
Your accomodation in Komani Lake
Five brand-new wooden villas await to welcome you and offer a peaceful environment, located along the beautiful Komani Lake with the most amazing shades of blue that melt with the green of the trees.
Frequently asked questions.
How can i book a ticket?
You can book a ticket on this ways:
We only accept payments via our reservation form via PayPal, or after your board on Ferry Berisha.
DON'T make payments in the street.
Where can i pay the ticket?
Our primary payment option is via PayPal or Credit Card ( you get 20% for most of the services if you pay online ). After you fill the reservation form you will get redirected to the PayPal payment page. Or you can write us and we will send a invoice link.
Careful, we don't ask for money on the street or any other place expect Ferry Berisha or Boat Dragobia.
You also may reserve a ticket and pay CASH after boarding on ferry. Please note that you cant enter to the ferry terminal with your car if you don't have a reservation for the ferry line.
Payment refund policy
Ferry Berisha is willing to refund your online payment in case you wish to cancel your booking, or in cases where we cannot provide the promised service.
However, it is important to emphasize that "not all cases can be refunded". Find below the cases and the amount that can be refunded in any case.
How long does the trip take?
Sailing time is approximately 2h and 30 minutes.
What time do I need to arrive at the terminal?
Passengers: 15 minutes ahead of sailing time.
Vehicles: 30 minutes ahead.
Please note that you cant enter with your car to the Ferry Terminal ( you cant enter to the tunnel ) if you don't have a confirmation or reservation from the travel ticket. It is better you reserve a ticket before you come here. If you arrive and you don't have a ticket give us a call 00355 696800748 / 00355 685270934.
Can you pick me up from Tirana, Shkodra or Valbona?
Yes, we offer transport from Tirana, Shkodra and Valbona and return, about the prices you can find them on the dedicated page here.
Do you have camping space?
Yes, there is free camping space in in front of the Island of Peace, you should have your own tents.
Also you can use the Ferry Berisha as a free camping space during the night.
Can i take my car in the ferry?
Yes, we can transport your car on Ferry Berisha, but before coming it is important to make the reservation of the car, describe the car type, the surface and the plate number of the vehicle.
Car places on high season are limited, so reserve your space here. Also you need a ticket or confirmation before entering in the Ferry Terminal.
Ferry Berisha can accommodate this vehicle types including: bicycle, motorcycles, cars, tour buses and minibuses.
Is there any car parking space?
It is important to know we don't have parking space at our accommodation and you CANNOT park in the tunnel that leads to the terminal or in the terminal. Please keep in mind that trying to do so or doing it can result in blocking yours and other cars, you will have to pay the portual tax that you wouldn't have to pay in case you park in the locations below, you will risk being fined or having your car removed by the authorities.
Below you can find the locations where you can park your car:
– Our private parking (5€ for up to 24h, 10 min walk to the terminal – 750m) + 5€ Pick up from Berisha Parking to the terminal and back in the afternoon. 
BERISHA PARKING
https://goo.gl/maps/Sxe3Pwkfeg5gSBrb7
NOTE: This service is not bookable in advance. The parking space is surveyed by security cameras. 
– Public parking space (free)
https://goo.gl/maps/QcokDu86qhzfdPqs6
– Public parking space (free)
https://goo.gl/maps/o6Vf9tVsgbuSnenYA
Is the ferry accessible for those with mobility issues?
Yes. For all passengers requiring extra assistance for boarding, disembarking, or accessing the passenger deck, our terminal personnel will be happy to assist.
What are the busiest scheduled trips?
The busiest days of trips are Monday, Thursday, Friday, Saturday, and Sunday.
Boat Dragobia runs only for passengers, and Ferry Berisha works with vehicle and passengers.
In case of personalized groups we have small boats to take the trip.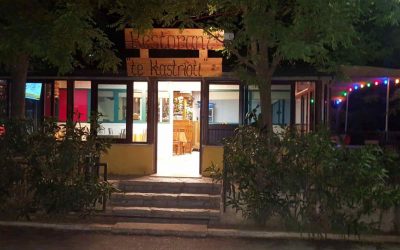 Have a taste of Koman traditional food Restaurant and bar coffee "Te Kastrioti" is located just 2 km before you arrive at Koman Terminal.Location 2km before Koman Terminal.Email kastriotdocaj@gmail.comPhone 0684170250
read more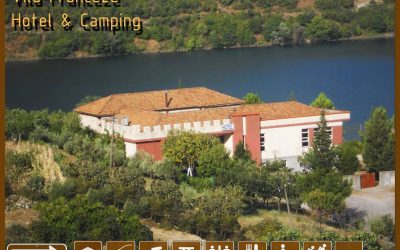 Hotel & Camping Vila Franceze is located 2km before you arrive in Koman Terminal. ( if you are coming from Shkodra ). You can find accommodation rooms, restaurant and camping space. If you like to reserve a room or a camping space please use the contact forms...
read more